The pressure on early-career researchers has been high even before the pandemic. A guest post by Isabela Paredes Cisneros on the toll of COVID-19 – and the question what research institutions are doing about it.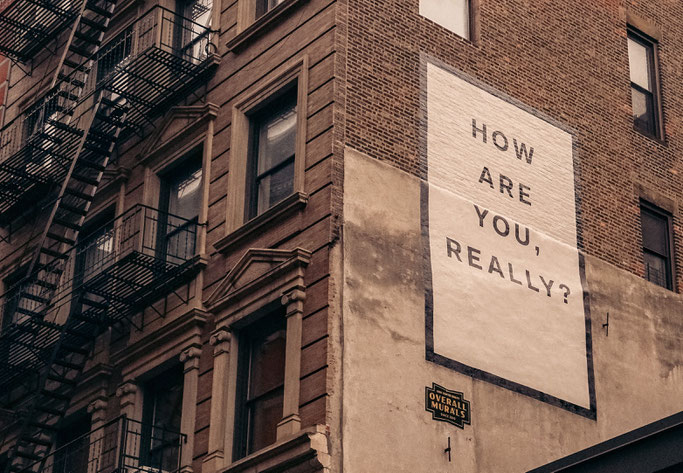 Mental health matters. So does awareness. Picture by: Finn / Unsplash.
A YEAR OF GLOBAL PANDEMIC and constrains has taken a toll on all of us, and scientists are no exception. Early career researchers enter a very competitive field, where very few manage to climb the academic pyramid. Add personal and academic expectations, long working hours and social isolation to this mix, and you end up in a mentally strenuous environment.
It is well known that early-career researchers struggle with burnout, impostor syndrome, social isolation, anxiety and depression, and career uncertainty among other issues. In Germany, mental health was recently assessed among PhD researchers in non-university research institutes, where studies showed that 50 to 60 percent of PhD researchers present indications of mild to severe depression. Additional information about the mentioned studies can be found here. 
We have all noticed how these pre-existing issues in academic research have only been accentuated by the COVID-19 pandemic. Home office often means extended working hours, social interactions are largely limited to online meetings, those with families struggle to balance work and childcare, and many internationals are not able to visit their families. It might all seem hopeless, but in my opinion, there is (at least) one silver lining to the current situation. The entire world has experienced the side effects of the lockdown and we are all in search of tools to maintain our wellbeing. We have learnt the value of the "little" things, and realized that mental health is not a taboo but rather a key aspect of our lives. The pandemic has unleashed a wave of mental health awareness, giving us an opportunity to improve our support mechanisms. 
---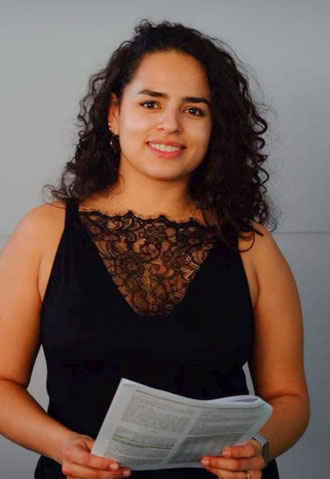 Isabela Paredes Cisneros is originally from Colombia and did her master's studies in Santiago, Chile. Today she develops her PhD research simulating the radiation response of hypoxic tumours at the DKFZ. Besides her interest in research, Isabela's passion is to support young researchers: she was the Helmholtz Juniors spokesperson for 2020, and today she continues contributing to the Mental Health Awareness Campaign at her institute, as well as collaborating with the network of doctoral researcher networks, N². 
---
When it comes to mental health, students and young researchers are constantly creating awareness about the present issue and providing support for their own community. This is the case of non-university research organizations in Germany, where PhD networks have devoted many efforts in this regard.
Take for example, the campaigns and working groups of the PhD networks of the Helmholtz, Max Planck and Leibniz institutes. These initiatives set a starting point for cohesive and long-lasting programs addressing mental health in academia. For such programs to be achieved, it is imperative that students and young researchers work together with all relevant offices at their institute, combining their knowledge, resources and skills. 
Many research institutions have different services aimed at supporting researchers in place. For example, access to internal and external coaching, corporate health programs, career services, trainings and persons of contact. These services need to continuously adapt to the current situation, making sure they support the needs of their target audience.
A Campaign inspired
by PHD researchers
As an example, I will take the approach of the German Cancer Research Center (DKFZ) in Heidelberg and its most recent Mental Health Awareness Campaign. From my perspective as a young international researcher, this campaign was highly successful and filled with valuable information which will continue to provide for the following years.
The inspiration for the campaign came initially from PhD researchers, and with support of the Graduate Office, this idea came into a realization. An essential part of its success was the involvement of many stakeholders in the institute. Additionally, having a varied group in the organizing team provided increased perspectives, resources and endorsement for the campaign. 
The campaign comprised written material distributed via email, with four events distributed over 4 weeks and an intranet page dedicated to the campaign, where additional information was provided. Topics varied from the scientific basis of mental health, mindfulness and meditation, and the impact of power abuse. The campaign maintained a preventive approach, highlighting the different tools, resources and contact persons available inside and outside the research center. 
During the planning phase of the campaign, it was clear that ensuring sustainability was as important as the campaign itself. With that in mind, the intranet site is easily accessible and has up-to-date information. Follow-up events are taking place and for the latest event in March 2021, the Buddhist monk Gelong Thubten was invited to share his insights on meditation and the true meaning of happiness. The DKFZ continues to develop and improve its efforts, with not only a scientific audience in mind, but also the administrative and support staff. 
Odds are that months of restrictions are still awaiting in the future. Under these circumstances, when we feel overwhelmed, knowing that our employer understands our situation and provides valuable information and resources gives us hope. Now is the time to continue the efforts to improve our mental health. 
What are you doing for mental health in your work place?
---